Kurt M. Oravecz
AIA, LEED AP
Principal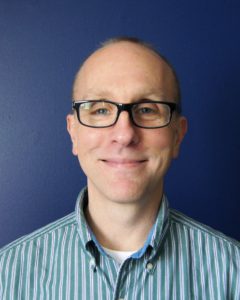 Co-founder of KD3 Design Studio, Kurt was previously self-employed for a period of 12 years, during which he specialized primarily in the custom design of many single-family residential projects. Prior to that, he was employed by two prominent Central PA architectural firms where he was the lead design architect on projects including a corporate headquarters for a Fortune 500 Company, early concept designs for a Hall of Fame museum, and an environmental education center, well ahead of the current sustainable design movement.
Bringing artistic creativity to projects of all types and sizes, Kurt is appreciated by clients for his ability to listen in order to fully understand their wants and needs so that he can design responsively. KD3's designs of multi-family apartments and condos are enhanced by Kurt's years of expertise in the design of custom homes.  He also brought his creative sensibilities to the design of a variety of other renovation and new construction projects including dentist offices, restaurants, retail projects, fire houses and other municipal projects, office buildings and fit outs, a branch bank, a library and other institutional projects.
Kurt's desire for contributing to a more sustainable world extends into his life, where he enjoys aspiring to a healthy and fit lifestyle boosted with organic and natural foods.  Painting intuitive art, traveling with his wife, and spending time with his family and grandchildren are Kurt's other passions.